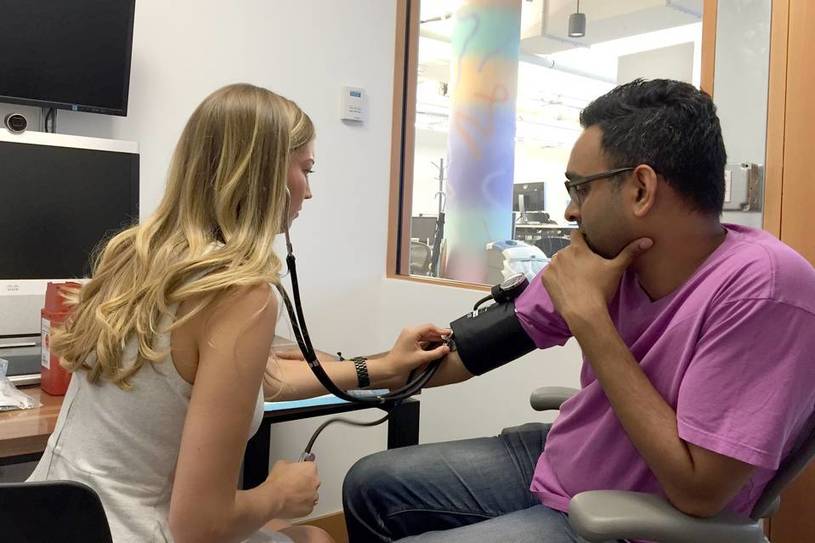 Darren Gold had a stomach virus the first time he used an app called Heal to summon a doctor to his Beverly Hills home. He liked the Stanford-trained doctor who showed up so much that he called Heal again when his 2-year-old son had a fever, and again when the whole family had colds.

The charges—$99 each for the first two visits; $200 for the family—weren't covered by insurance, but Mr. Gold, who owns a corrugated-box company, says that was still a bargain compared with taking time off work to go to the doctor. "Now, whenever my son bumps himself, he says, 'Daddy, we need to get the doctor here,' " Mr. Gold says.

Heal is one of several startups putting a high-tech spin on old-fashioned house calls—or "in-person visits," since they can take place anywhere. The services provide a range of nonemergency medical care—from giving flu shots to treating strep throats and stitching lacerations—much like a mobile urgent-care clinic.

The companies use slightly different models. Pager, in New York City, dispatches doctors or nurse practitioners via Uber, for $200. Heal, in Los Angeles, San Francisco and Orange County, Calif., promises to "get a doctor to your sofa in under an hour" for $99. (A medical assistant goes along to do the driving and parking.)

RetraceHealth, in Minneapolis, has a nurse practitioner consult with patients via video (for $50), and only comes to their homes if hands-on care like a throat swab or blood draw is necessary (for $150).
Source: www.wsj.com