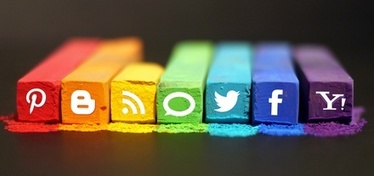 Dive Brief:
Many US hospitals use social media, but the amount of activity on the various networks varies by each hospital's characteristics, according to a new study appearing in the Journal of Medical Internet Research.
To do the study, which focused on use of Facebook, Foursquare, Twitter and Yelp, researchers examined the relationship between hospitals' social media adoption level relative to the hospital's characteristics, including size and location. Researchers surveyed 3,371 hospitals that had reported complete data to CMS' Hospital Consumer Assessment of Healthcare Providers and Systems survey, along with the annual American Hospital Association survey.
While nearly 100% of hospitals had Facebook, Foursquare and Yelp accounts, only 51% had Twitter accounts. Hospitals with the highest rates of social media activity were large, located in urban areas, not-for-profit and private or teaching facilities.
Dive Insight:
Given these results, it seems that hospitals are engaged with at least some of the most important platforms in the social media space, but that in many cases their involvement is peripheral. As highly traditional institutions, it's not surprising that hospitals as a group aren't out there pioneering in social media, as there's clearly a level of risk involved in talking directly to your customer base.
However, there are benefits hospitals can realize by using social media, researchers said. For example, they suggest that Facebook could be used to boost the reputation of a hospital or attract new patients, while Yelp could be leveraged to examine patient experiences at a hospital. Oddly, they don't mention Twitter, a powerful platform in its own right, but it seems likely that more hospitals could reach out directly to their customer and provider base using tweets.
The study also doesn't articulate why certain institutions are more likely to leverage social media more effectively and thoroughly than others, but there are at least a few likely explanations. For example, urban hospitals may be using social media to differentiate themselves in their highly competitive marketplaces, as well as to reach out to chronically-ill or healthcare-illiterate patients with wellness information. Teaching hospitals can tout their research programs, and not-for-profits promote the community activities that justify their tax exemption. That being said, virtually any hospital can find useful opportunities in the social media environment, but it may take quite some time before the laggards see the benefits of doing so.
Source: www.healthcaredive.com