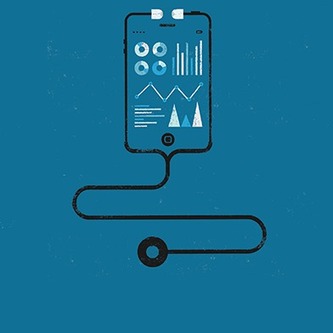 After decades as a technological laggard, medicine has entered its data age. Mobile technologies, sensors, genome sequencing, and advances in analytic software now make it possible to capture vast amounts of information about our individual makeup and the environment around us. The sum of this information could transform medicine, turning a field aimed at treating the average patient into one that's customized to each person while shifting more control and responsibility from doctors to patients.
The question is: can big data make health care better?
"There is a lot of data being gathered. That's not enough," says Ed Martin, interim director of the Information Services Unit at the University of California San Francisco School of Medicine. "It's really about coming up with applications that make data actionable."
The business opportunity in making sense of that data—potentially $300 billion to $450 billion a year, according to consultants McKinsey & Company—is driving well-established companies like Apple, Qualcomm, and IBM to invest in technologies from data-capturing smartphone apps to billion-dollar analytical systems. It's feeding the rising enthusiasm for startups as well.
Venture capital firms like Greylock Partners and Kleiner Perkins Caufield & Byers, as well as the corporate venture funds of Google, Samsung, Merck, and others, have invested more than $3 billion in health-care information technology since the beginning of 2013—a rapid acceleration from previous years, according to data from Mercom Capital Group.
Source: www.technologyreview.com