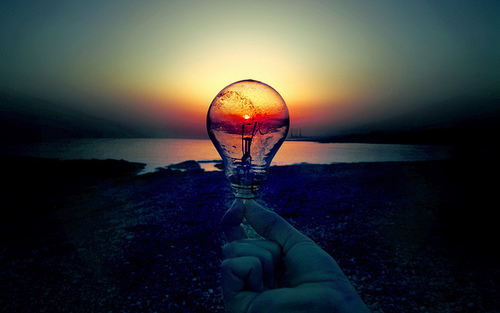 Meaningful use and other health information technology initiatives are likely viewed in two key ways by hospitals: They are a great way to get federal incentive payments, and they are a great way to move toward the future of a paperless healthcare environment.
Lorraine Fernandes, global healthcare ambassador for IBM, and Scott Schumacher, distinguished engineer for IBM, think the health IT initiatives today are more than incentives and staying up with the times. They go one step further — hospitals and health systems that invest in health IT now are laying a foundation for tomorrow's analytics, which is the basis of accountable care organizations, population health and other large-scale reform ideas.
Information technology in healthcare today
Electronic health records, computerized physician order entry, health information exchanges, pharmacy drug technologies, data warehousing, ICD-10 — these are some of the most commonplace health IT initiatives hospitals, payors and provider organizations are focusing on today.
These are not the ends, however. They are the means to the ends, Mr. Schumacher says. If providers can have these types of technologies, they can then serve as clinical hubs for healthcare data and analyzing the health patterns of specific populations, which is the essence of an ACO. For example, there's the potential that algorithms can be created to profile diabetes patients to see what drugs need to be taken and to find more predictive patterns of diabetes patients.
Ms. Fernandes says an essential part of future health IT is the ability to identify patients correctly in order to predict trends for the future. Hospitals, physicians and others are looking to improve quality and eliminate all preventable mistakes, and this starts with making sure each patient is known as a unique unit in a system.
Enter unique patient identifiers. UPIs, which are nonchanging, alphanumeric keys that uniquely link patients to their medical data, are seen as the building block of electronic medical records. Ms. Fernandes says UPIs have their challenges — for example, there are privacy concerns to have all sensitive medical data accessible to all providers with a single ID number.
However, Mr. Schumacher says UPIs are part of the bigger solution, which involves three key elements of a patient and his/her data: demographic information, biometrics (e.g., iris scans, palm scans, thumb scans, etc.) and personal ID tokens, or UPIs. « Nobody is saying UPI is a bad thing to do, » Mr. Schumacher says. « It's just one piece of a bigger puzzle. »
My dear Watson
Last year, IBM and health insurer WellPoint announced a partnership with IBM's Watson technology, the software that is most famous for appearing on « Jeopardy! » Mr. Schumacher says Watson and WellPoint could be the archetype of what future health IT initiatives will be like. Watson isn't going to replace anybody, he says — rather, it could be seen as a support tool for payors and physicians who are looked for the reassurance of evidence-based medicine.
« Watson is this great corpus of information in a medical landscape, » Mr. Schumacher says. « It's not a way of replacing or checking up on physicians. It's supporting a physician's decision. Find out the current research with a deep query and the make the query actionable for the physician. »
Ms. Fernandes says Watson and other predictive analytics models are the wave in healthcare as providers are expected to weed out variation while improving patient care, but like all things technology, it won't happen overnight. « We need to harness the power of what analytics are going to do for the future, » Ms. Fernandes says. « You can't just jump to analytics and Watson. It's about managing patient identities, having EMRs at sites of care and creating electronic patient care. »
Impediments of the future
In order for healthcare to build a « foundational today for an analytic tomorrow, » according to Ms. Fernandes, certain challenges must be overcome. First, health IT needs to be focused toward the patients that need it most — chronically ill patients.
« It's those chronically ill patients that require six different specialists — a solution needs to be geared toward them, » Ms. Fernandes says. « Quality and cost issues are inherent in chronic patients. »
Second, although there are a lot of the technological pieces in place and physicians are becoming the impetus of change, privacy laws need to be reviewed and adjusted to make mass-scale healthcare data analytics a reality. « There needs to be relief of privacy laws, or providers won't share data, » Mr. Schumacher says. « Healthcare organizations need a safe harbor to share data. »