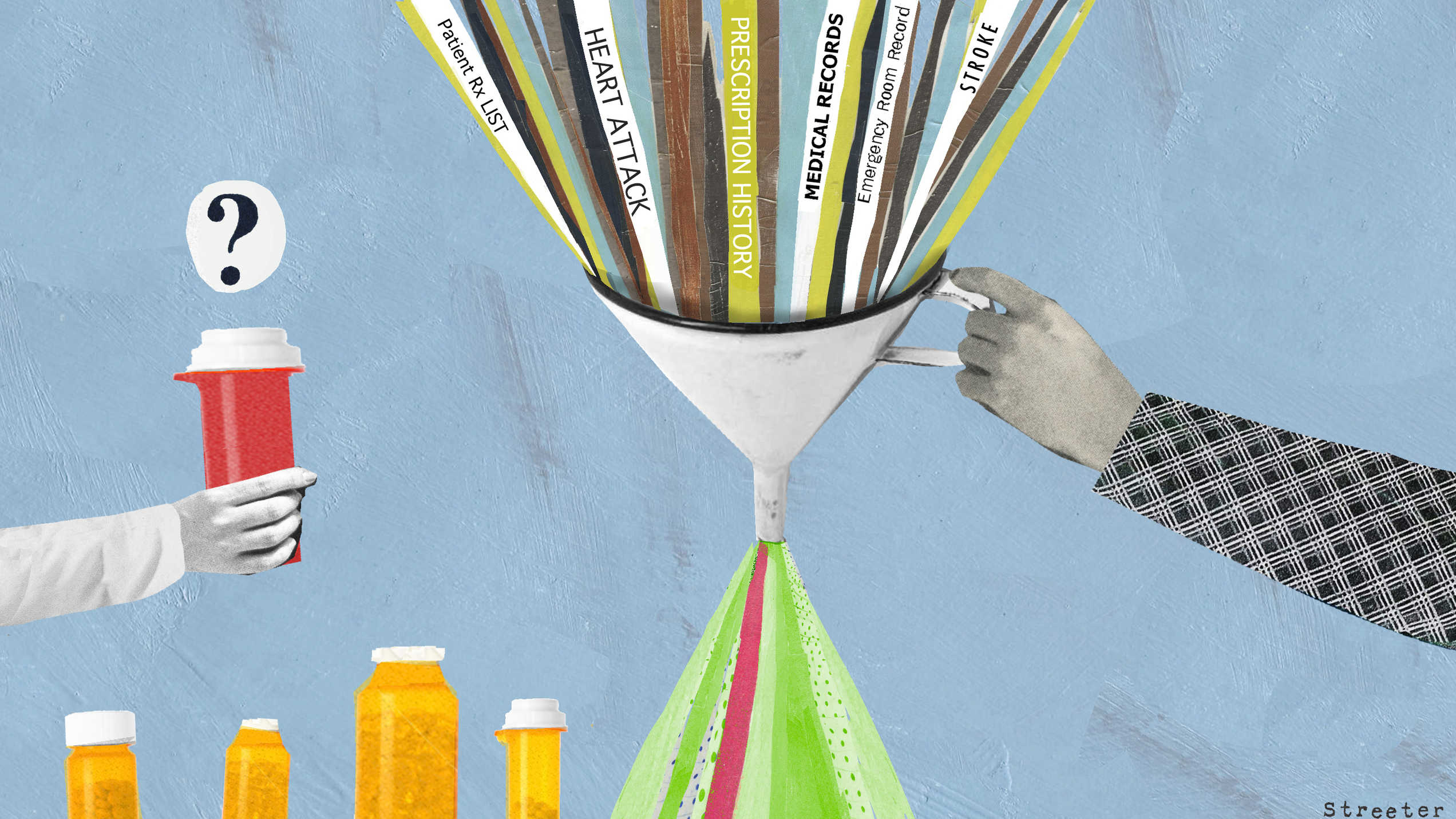 It's been tough to identify the problems that only turn up after medicines are on the market. An experimental project is now combing through data to get earlier, more accurate warnings.
No one likes it when a new drug in people's medicine cabinets turns out to have problems — just remember the Vioxx debacle a decade ago, when the painkiller was removed from the market over concerns that it increased the risk of heart attack and stroke.
To do a better job of spotting unforeseen risks and side effects, the Food and Drug Administration is trying something new — and there's a decent chance that it involves your medical records.
It's called Mini-Sentinel, and it's a $116 million government project to actively go out and look for adverse events linked to marketed drugs. This pilot program is able to mine huge databases of medical records for signs that drugs may be linked to problems.
The usual system for monitoring the safety of marketed drugs has real shortcomings. It largely relies on voluntary reports from doctors, pharmacists, and just plain folks who took a drug and got a bad outcome.
« We get about a million reports a year that way, » says Janet Woodcock, the director of the FDA's Center for Drug Evaluation and Research. « But those are random. They are whatever people choose to send us. »
Source: www.npr.org