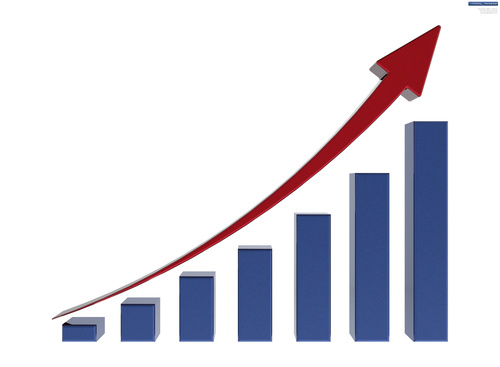 DALLAS, November 29, 2012 /NEWS.GNOM.ES/ –
RnRMarketResearch.com adds new market research report "Healthcare Analytics / Medical Analytics Market (Predictive Modeling, Clinical Analytics, Financial Analytics & Others) – Trends & Global Forecasts to 2017″ to its store.
Healthcare organizations have large amounts of data but often do not have the tools to bring the data together for useful business information and planning. Healthcare analytics is the systematic use of data and related business insights developed through applied analytical disciplines such as, statistical, contextual, quantitative, predictive, cognitive, other including emerging model to drive fact-based decision making for planning, management, measurement and learning. Analytics may be descriptive, predictive or prescriptive.
Healthcare analytics involves application of statistical tools and techniques to healthcare-related data in order to study past situations such as operational performance or clinical outcomes to improve the quality and efficiency of clinical and business processes and performance.
The healthcare analytics market is showing a double-digit growth due to supportive elements such as digitization of world commerce, the emergence of big data and the advance of analytical technologies. Healthcare organizations can differentiate themselves through data analytics. Factors such as, federal healthcare mandates, wide scope of predictive analytics and improvements in the financial and operative function are driving the installation of healthcare data analysis in hospitals. While, the major concerns of this market are the security of data, privacy of individual patients and lack of manpower with cross-functional analytical skills. The healthcare analytics market is estimated to be $3.7 billion in 2012 and is growing at a rate of 23.7% from 2012 to 2017 to reach $ 10.8 billion.
Healthcare payers as well as the providers are leading the users of health care analytics for a range of functions from suggesting the most accurate diagnoses, cost reduction, fraud prevention, revenue generation, service improvement to real-time view of the business. The major driver for business analytics is the return on Investments (ROI), with a median of five years, from 10.0% to 1,000.0%.
The American Recovery and Reinvestment Act of 2009 (ARRA) offers incentives for hospitals and physicians who adopt technology and document related to patient safety, coordination, and quality of care. Data analytics tools are becoming an attractive purchase for decision makers, even in an economic climate forcing hospital budget cuts, layoffs and closures.
Healthcare Analytics provides several benefits across payers and providers, which are expected to increase, as the healthcare data analytics market is still in the nascent stages. In addition, as the analytics penetrates the Asian market there would be niche benefits, which would be discovered, based on the needs.
The healthcare analytics market is a well-established market in the U.S. It is showcasing double-digit growth compared to other healthcare IT market. The European market is the second largest market, growing at a lower rate due to the economic crisis. The Asian market is relatively new to the healthcare data analytics, however, the increasing initiatives and outsourcing will drive the market. Australia and New Zealand are developed market in terms of healthcare IT, and are setting an example for the use of healthcare data analytics.
The major players in the market are Verisk (U.S.), Medai (U.S.), MedeAnalytics (U.S.), Optum Health (U.S.), Truven Health (U.S.), McKesson (U.S.), Cerner (U.S.) and other larger players such as IBM (U.S.), Oracle (U.S.).
Buy your copy of this report @ http://www.rnrmarketresearch.com/healthcare-analyticsmedical-analytics-market-predictive-modeling-clinical-analytics-financial-analytics-others-trends-global-forecasts-2017-market-report.html.
Table of Contents for the report "Healthcare Analytics / Medical Analytics Market (Predictive Modeling, Clinical Analytics, Financial Analytics & Others) – Trends & Global Forecasts to 2017″ cover:
See on news.gnom.es