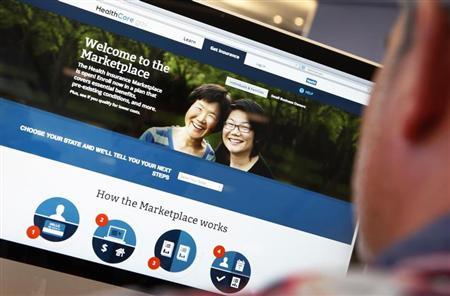 As Americans enroll in healthcare through the Affordable Care Act for the second year in a row, a new study reveals how physicians are being evaluated by prospective patients. The study released by Mercury360®, the pioneer in helping companies manage their online reputation, found that for over half of physicians observed the first link on a search engine results page (SERP) is a social media site and the percentage is even higher for physicians practicing in several medical specialties. The study has implications for how physicians manage their reputation, communicate with their patients, and how patients come to learn about their doctor.
Pew Research has found that 1 out of 4 Internet users with a college degree consulted online reviews or rankings on doctors or other healthcare providers.[1] Social media sites that host user-generated content have quickly become an important source for how Americans learn about and evaluate doctors. Pew also found that 8 out of 10 online health inquiries start at a search engine such as Google, Bing or Yahoo, conclusive evidence that healthcare research using a Web browser has become the norm for healthcare buyers.
Researchers at Mercury360® found that social media sites are a prominent evaluating resource for patients using a web search engine to learn about physicians:
The first link for 53% of MDs is a social media site
On average 50% of the top 3 links for MDs are social media sites and,
On average 53% of all first page links for MDs are social media sites
« Social media's influence has grown rapidly as more people rely on reviews and ratings from peers online, » said Ren Bloom, CEO of Mercury360®. « It's vital for physicians to have a cohesive practice strategy on social media because consumers are out there taking note of and being influenced by user generated content, » continued Mr. Bloom.
Among medical specialties, social media sites play an even more dominant role when it comes to popularity on the web. Mercury360® researchers found that for three (3) medical specialties the first link on the first SERP was a social media site in 70% of physicians observed:
Psychiatry, 73%
Dermatology, 70%
Adolescent Medicine, 70%
Methodology
We conducted our research over a period of 2 weeks. A random selection of 200 doctors from 10 medical specialties was chosen from the online directory, WebMD. Our sample reflects the concentration of those specialties in the directory. Only doctors that were accepting patients and had up to 5 years of experience were included in the study. Each doctor was searched on Google the way a healthcare consumer would. Search results were captured for:
First link (excluding advertising)
Top 3 links
Entire first page
Source: www.prnewswire.com