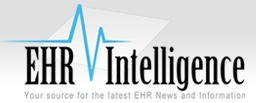 mobile health adoption among patients is booming, with 53% of US adults in possession of a smartphone, and just over half of those users accessing medical information from their devices. With ownership rates and device capabilities expanding every day, physicians, pharmacists, and other medical professionals are using apps to make an impact during clinical visits and behind the scenes.
There are between 20,000 and 30,000 healthcare related apps available for Apple and Android platforms, and 17,000 of those are geared towards purely medical use. Pharmacist Timothy August, for example, told the Las Vegas Review-Journal that he uses a pill identification app on a daily basis, inputting the shape, size, and color of a medication and receiving the name of the pill almost instantly. The technology has become invaluable to him during his community outreach work when a patient has her pills in hand, but hasn't brought the prescription bottle.
Medical calculators and reference information are also popular among doctors and students who need to check symptoms or want a quick refresher on a procedure. Epocrates, one of the oldest companies developing mobile apps for medical professionals, has over one million users of their drug reference software, and is now branching out to educational apps, like Anatomy on the Go and an echocardiography atlas, for use on standard smartphone devices as well as the iPad.
Patient education is one reason some physicians use smartphones in the exam room. John Cox, CEO of Visible Health, notes that "somewhere around the order of 80 percent of all information communicated between a physician and a patient is lost when a patient walks out of the room." With Visible Health's drawMD software, physicians can create personalized diagrams to explain tumors and other injuries without needing to take out a sketch pad and pencil. The diagram can be printed or emailed afterward, or added to the patient's medical record, ensuring that the patient can retain the information and its context.
See on ehrintelligence.com