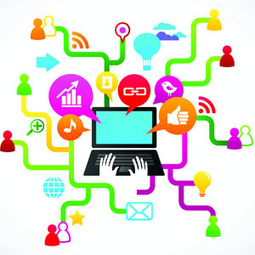 If pharmaceutical and medical device companies are on the fence about how to incorporate social media into their digital marketing campaigns, they better get moving. The reason is simple: That's where patients and consumers are.
The first place that most people turn to for health information is the Internet. Increasingly, the main way that people access the Internet is via a smart, mobile device. In a post at Compliance Monitor, Cadient's Gene Y. Miller notes that research from the Pew Research Center shows that 52 percent of smartphone owners have used their phones to look up health or medical information; 19 percent have downloaded an app. "Pharmaceutical marketers," Miller writes, "need to engage with their audience on their terms."
In the fall of 2014, the FDA released draft guidelines covering how companies can discuss their products on social media. Those preliminary guidelines call on companies to state both the risks and benefits of their products, a tall order considering that Twitter's interface limits messaging to bite-sized snippets of information of no more than 140 characters.
Striking a balance between conveying an effective marketing message that also includes appropriate safety and risk disclosures can be difficult. But Miller says that with some effort, pharma marketers can do both.
Say much, use little space. In order to convey both risk and benefit, Miller suggests economizing space by using abbreviation, punctuation marks, and symbols, such as "&."Primary and secondary links. Primary links should be a site that provides more complete information about risk. A secondary link could also be included for additional information.Consider the platform. Twitter is not the right forum for every pharma marketing message. If the proper risk/benefit balance cannot be achieved in the constraints of Twitter, or any other social media forum, Miller says that perhaps that platform should not be used for that particular message.Composing an FDA-approved Tweet. In a nutshell, keep it short and sweet. Include the benefit. Communicate the risk. Use the full FDA-approved product name.
Technology changes quickly and regulation moves slowly. The FDA will likely have more to say on the matter and the agency's guidelines can shift and change. But Miller says that's no reason to wait. Internet users generate more than 500 million Tweets every day, according to some estimates. "Short-form messaging and advertising is going to remain a major fixture of the media landscape for the foreseeable future," he says.
Source: digitalblog.exlpharma.com