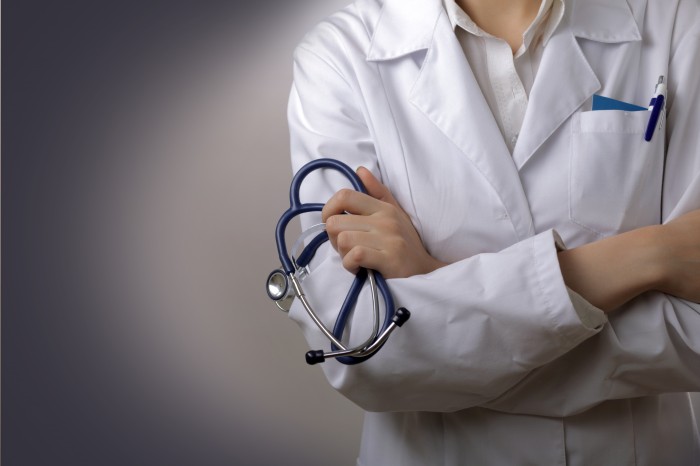 The key to patient engagement is educating the patient so that the doctor-patient relationship resembles a partnership, according to Massachusetts General Hospital's Dr. Eric Isselbacher. But, he added, there are still many other challenges to engaging patients with digital tools.
Isselbacher and Blue Cross Blue Shield's Jason Robart discussed some of these challenges at MassTLC's Healthcare Conference in Boston.
One barrier to patient engagement that Isselbacher, the director of Mass General's Healthcare Transformation Lab, identified is the generational divide.
"Some of the older physicians have been practicing in a very traditional environment for a long time," he said. "And an EHR is difficult to grapple with, having everything typed, not handwritten is difficult to grapple with, having people monitor your performance as a physician is difficult, and certainly the digital age communicating with patients in ways other than sitting in the office face-to-face is difficult. I think that for some people that may be too big of a transition, it's too late in their careers and I don't think it's realistic to expect that they are going to embrace it."
The way to fix this, Isselbacher said, may be to just let this generation of doctors practice medicine the way they always have and then retire out of the system. On the other hand, Isselbacher said that the younger generation of doctors is much more comfortable with electronic devices and social media, and therefore they see patient engagement tools as an opportunity.
"I think they realize that the traditional system of interacting with the patients face-to-face in the office is very limiting," he said. "And to be able to engage face-to-face with patients at home in real time rather than scheduled visits in the office is a real paradigm shift for them. They think it's exciting."
Another concern he had is that patients are resistant to change for the similar reasons.
"Generally speaking, younger patients embrace this totally, older patients often are a bit resistant," Isselbacher said. "I had a patient just last week who lives in western Massachusetts and I offered him the opportunity to have a telemedicine visit with me because I already had his test results. It would be a great opportunity just to do a televisit. He had a computer with a camera on it, we could just meet virtually. He didn't want to. I repeated myself, I said 'You don't have to drive into Boston, I will see you, I will see you on the computer screen'. Nope, he wanted to drive into Boston."
Isselbacher pointed out that to this patient, the face to face interaction is the doctor-patient relationship.
"I certainly don't want to rob him of that, but it just goes to show that patients can be as wedded to their culture and tradition as doctors are," he said. "So I think that patients are self-selecting. Some jump at the chance to do televisits and communicate via email and others want to have traditional visits. For better or for worse, this will be a gradual process."
For Jason Robart — who is not only is the Chief Human Resources Officer at Blue Cross Blue Shield of Massachusetts, but also the head of the payor's investment arm — one of the major challenges is how Blue Cross Blue Shield can support their members differently than they have in the past.
"Internally, and I only learned this about six months ago, you may have been a Blue Cross Member your entire life — we don't know that," Robart said. "Because most health insurance is still provided through the employer account, our entire system is based at the account level. So you had coverage from Blue Cross as child through your parents, you then had coverage perhaps when you went to college and had a student package, you then had coverage at your first employer, second employer, etc. In each of those cases you changed your identity. So there is no way for us to connect Nancy today to Nancy who first started."
He added that as Blue Cross Blue Shield thinks about care and the progression of illness, the company will focus on learning what happened to members 20 years ago and what a member's health status is now.
"We are reorienting our entire organization around the consumer," Robart said. "And what do we need to do to be able to capture that information and make that information accessible to you as you make your healthcare choices."
Source: mobihealthnews.com